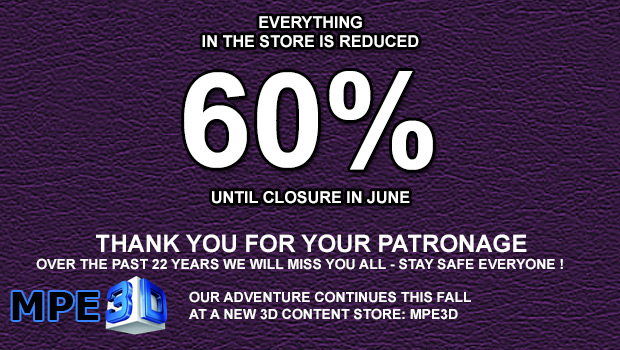 ---
BUY NOW OR IT WILL BE GONE FOREVER
MOST OF THESE PRODUCTS WORK IN POSER 11 AND ALSO WORK IN DAZ STUDIO IN THE POSER TAB IN DAZ STUDIO 4.12+ CONVERT TO IRAY AND YOU'RE GOLDEN!
---
GRAB THE FemaSu 2011 PAE (BUNDLE)
Contains the Base and the Expansions in one package
Regularly: $34.95 Now: $13.98
Poser 11 Users - She's amazing in Superfly!
Grab her outfits here and many are free at ShareCG
Or Google FEMASU2011 for XAA's FREEBIES SITE
---
CHECK OUT THE PRODUCTS BY FAMOUS VENDORS:
ROYLOO
JEPE
CHANNING
COCCO
GREYBRO
HENRIKA
MIDNIGHT_STORIES
AND MANY MANY MORE.
---
THANKS TO ALL OUR CUSTOMERS
AND A FOND FAREWELL
POSERADDICTS LLC
And the Team: Allen, Antonio, Marc, Paul, and Ana
---